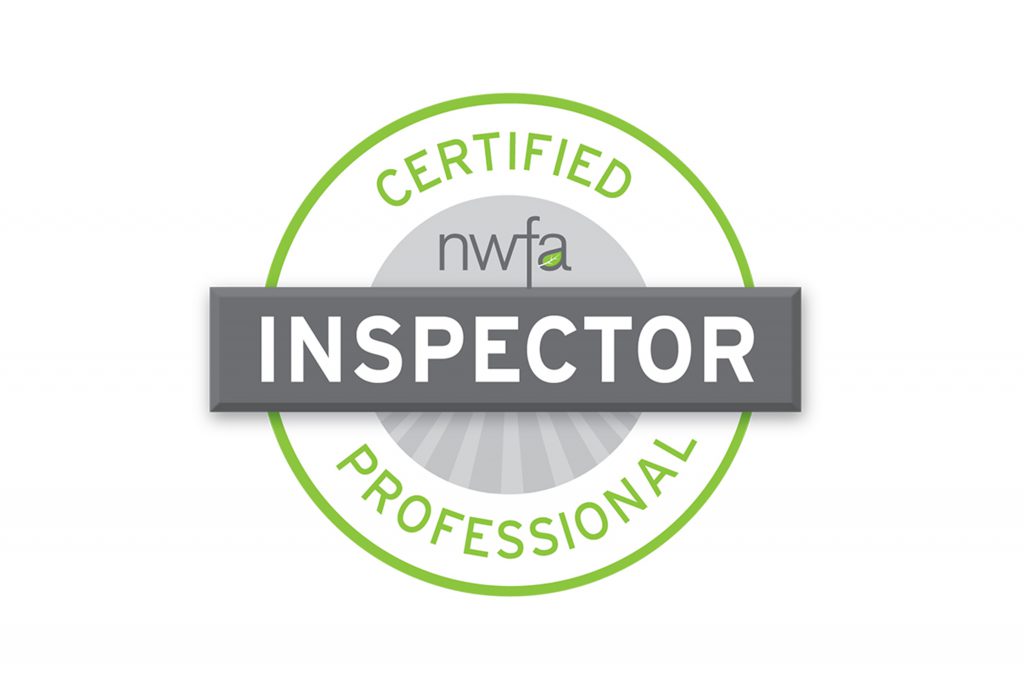 CERTIFIED WOOD FLOORING INSPECTOR FORM
As an NWFA Certified Wood Flooring Inspector, you are required to submit one inspection report each year. This inspection report must be completed using the Inspector Form below.
This form was created with you in mind, to help make your job as an inspector easier and to correspond with the standards of the NWFA.
USING THE FORM
When using the Inspector Form, it is important to "download" the form rather than opening it in a web browser. Downloading the form will allow you to fill it out electronically.
On the cover page of the form, you can add your logo in the top left corner, add a picture of the home or floor in the center, and add customer information or your business information underneath the picture and at the bottom of the page. A sample cover page can be viewed here.
When saving the form as a PDF, it is important to "protect" the form so that it cannot be altered by anyone else. When saving your PDF in Adobe Acrobat DC, you can choose the "protect" option on the right-hand side of the page to encrypt your form with a password and restrict further editing.
If you need more space than what is provided, please download this customizeable page:
If you would like to include photos with your document, please download this customizeable image page:
DOWNLOAD THE FORM
There are two versions of the form available – Installation and Sand & Finish. Make sure to download them separately from the web page. PLEASE NOTE: In order to properly use the form, you will need to download it to your computer. You will not have the option to save the document if you work directly on the web browser page. Click the download button on the upper right hand side of the page after clicking the links below.