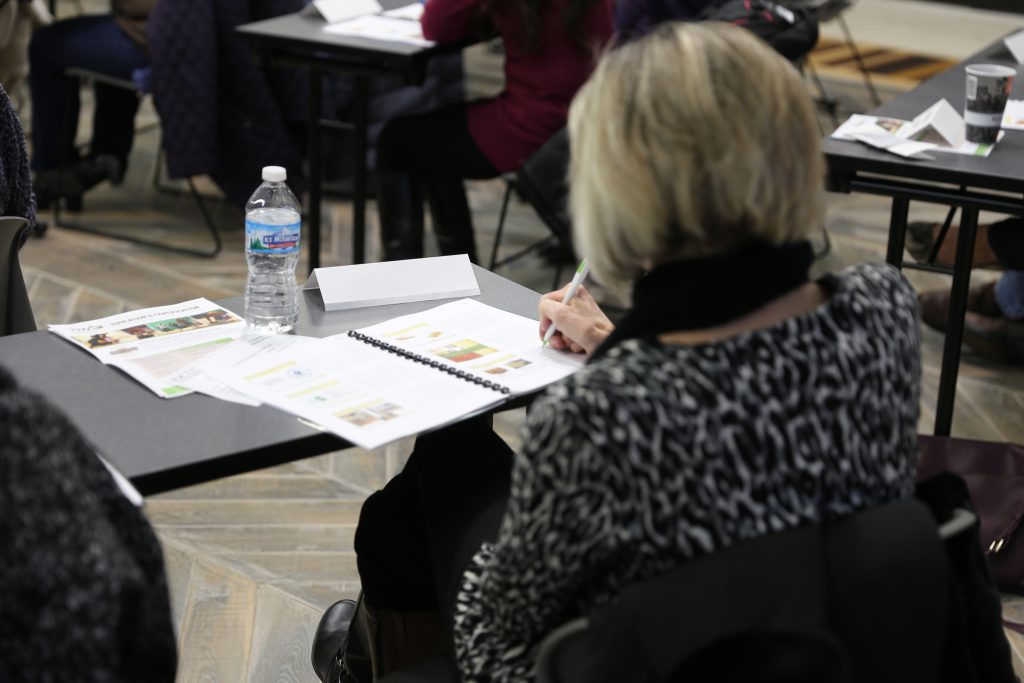 BECOME AN ARCHITECT AND DESIGN CONTINUING EDUCATION PRESENTER
Establish yourself as the wood flooring expert in your local community by becoming an NWFA continuing education course presenter. NWFA continuing education courses are registered with organizations that provide continuing education credits to professional architects and designers.
The courses are registered with the following organizations:
The American Institute of Architects
The Interior Design Continuing Education Council

American Society of Interior Designers
Interior Designers of Canada
International Interior Design Association
Members of these organizations must earn continuing education credits in order to maintain their licenses.
When you become an NWFA continuing education presenter, you will have access to all NWFA registered continuing education courses. All courses are approved for general CEU credit through AIA and IDCEC. The HSW approval below indicates the course is approved for Health, Safety, Welfare designation.
Current courses include:
AIA
HSW
IDCEC
HSW
Back to Basics: Wood Flooring 101
Y
Y
It's Not Easy Being Green: Sustainability of Wood
Y
Y
Beauty is More than Skin Deep: Maintaining & Refinishing Wood Floors
Y
N
Wood Flooring Species
Y
N
Cork, Bamboo, & Hardwood as a Flooring Material
Y
N
How Cut Affects Appearances of Wood Flooring
Y
Y
Engineered Wood Flooring
Y
Y
Specifying Commercial Wood Floors
Y
N
Designing with Wood Floors
Y
N
From the Forest to the Floor
Y
N
Wood Flooring Trends: Wide & Long Planks
Y
Y
Wood Flooring Grades
Y
Y
Wood Flooring in Commercial Spaces
Y
Y
NWFA has partnered with the CEU Events platform for the administration for the courses, including registering your course with both AIA & IDCEC, and reporting attendance.
Cost of this program is $400/year. This cost covers use of the CEU Events platform, unlimited access to the above PPTs and scheduling events. To purchase click here.
Once approved as a presenter and payment is received, you will have access to the courses and materials you will need to successfully lead training. If you are interested in having multiple presenters at your company, discounts are available.
For more information, please contact us.