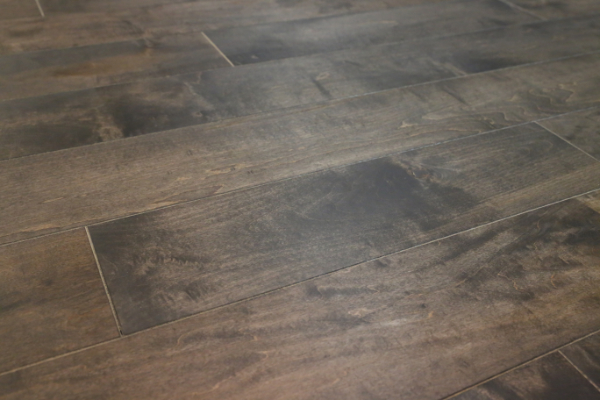 REAL WOOD DEFINITION
Part of the standard the NWFA sets includes the formal definition of real wood, which was formed by a task force of wood flooring professionals across the supply chain. This group created the formal definition for wood flooring as follows:
Wood is the hard fibrous material that forms from the main substance of the trunk or branches and beneath the bark of a tree. A wood floor is any flooring product that contains real wood as the top-most, wearable surface of the floor.
Wood flooring may be broken into three categories:
Solid wood flooring is a solid piece of wood from top to bottom.
Engineered wood flooring is real wood from top to bottom. Normally made using multiple wood veneers or slats of wood glued together at opposing directions.
Composite engineered wood flooring contains real wood on the wearable surface only. The backing and core material may be made up of any type of composite material.
Consumer Outreach
To aid in our mission to educate the wood flooring community, the NWFA has launched the "Real Wood. Real Life." consumer outreach campaign. The purpose of the "Real Wood. Real Life." campaign is to help consumers understand the difference between real wood and wood-look flooring products and to give you the necessary tools to help your customers make informed buying decisions. View the toolkit here.
Interested in supporting the Real Wood. Real Life. campaign? Donate now to NWFA's mission of consumer awareness and support of the wood flooring industry.