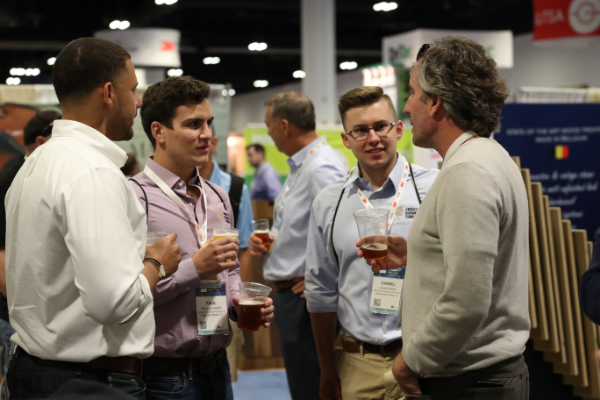 GET INVOLVED
Grow your circle of wood flooring professionals. With multiple leadership opportunities, committees, and social groups to join, there are many ways to get involved with the NWFA and other members.
LEADERSHIP
The activities of the NWFA are driven by our Board and committees. Our programs and services are developed based on feedback received from our members.
View the NWFA Governance Manual
View the NWFA Executive Committee & Board of Directors
View the NWFA Certified Professionals Board of Directors
View the NWFA Education & Research Foundation Board of Directors
COMMITTEES
You can help influence and shape the industry by serving on one of the NWFA's numerous committees. As a committee member, you will have an opportunity to interact with other members, recommending and implementing programs that will benefit our industry.
If you're interested in getting on a committee, please contact us.
EMERGING LEADERS
Be recognized as a leader among industry peers. If you are a young wood flooring professional and passionate about the trade, this group is the ideal way to get involved. The Emerging Leaders provides opportunities to connect and build relationships through education, networking, and involvement with projects directly impacting the NWFA's leadership.
To join, you must be a member of the NWFA, referred by your employer or an existing member of Emerging Leaders, and age 40 or younger. If you own your own company, you may nominate yourself.