CERTIFIED PROFESSIONALS
Set yourself apart and advance your career. The NWFA's Certified Professional program validates your industry knowledge and expertise and recognizes you as an expert in your field.
The NWFA's Certified Professional program was developed to recognize and promote the competence of wood flooring professionals throughout the industry. To achieve each certification, you must undergo specific online and hands-on testing.
Here are a few of the many benefits of earning an NWFA Certification:
Professional credibility to customers, industry professionals, and for appearances in court.
New business generated by being listed on the NWFA "Find a Professional" search.
Access to NWFA University (NWFAU) certification-related training track.
Access to promotional materials, such as NWFAU badges, to advertise your certified status.
Access to the NWFA technical publications to give you assurance of having the most up-to-date information.
Exclusive use of the NWFACP logo for decals, business cards, shirts, and more.
Prominent listing the NWFA Industry Guide as an NWFA Certified Professional.
The NWFA offers the following certifications: Certified Sales Advisor, Certified Installer, Certified Sand & Finisher, Certified Wood Flooring Inspector, Certified Craftsman, and Certified Master Craftsman.
Interested in taking the steps to become an NWFA Certified Professional? Learn more.
Many NWFA-member manufacturers recommend hiring NWFA Certified Professionals. View the full list.
Looking to find a Certified Professional in your area? Use our Find a Professional search feature.
Having an issue and need to file a complaint? Learn more here.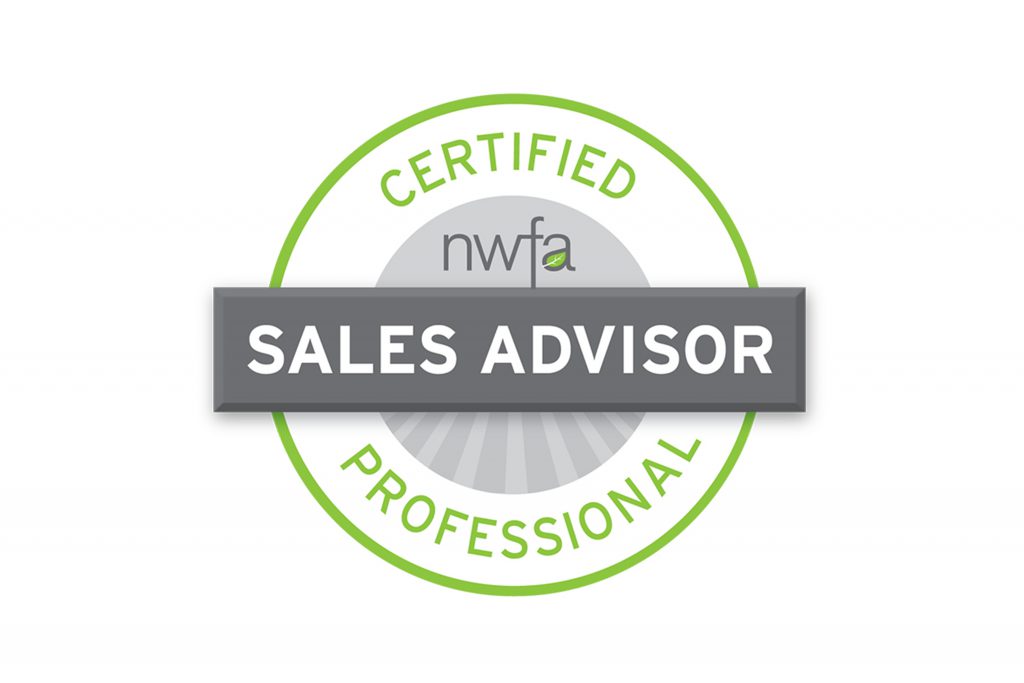 CERTIFIED SALES ADVISOR
Attract customers and close the deal. As an NWFA Certified Sales Advisor, you'll have the necessary knowledge to educate customers about wood floors and help guide them to the floor that best suits their needs.
Become an NWFA Sales Advisor Presenter.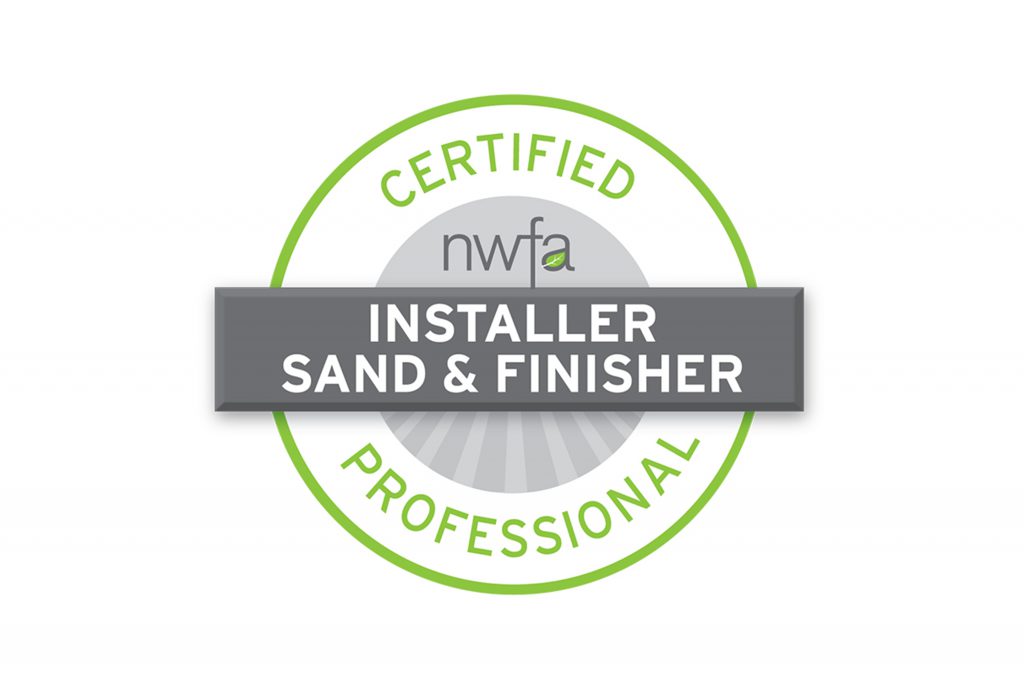 CERTIFIED INSTALLER AND/OR SAND & FINISHER
Validate your wood flooring knowledge and expertise. As an NWFA Certified Installer and/or Sand & Finisher, you'll have the education and skill set to establish yourself as a continuous learner and give your customers confidence that they are hiring a trustworthy professional.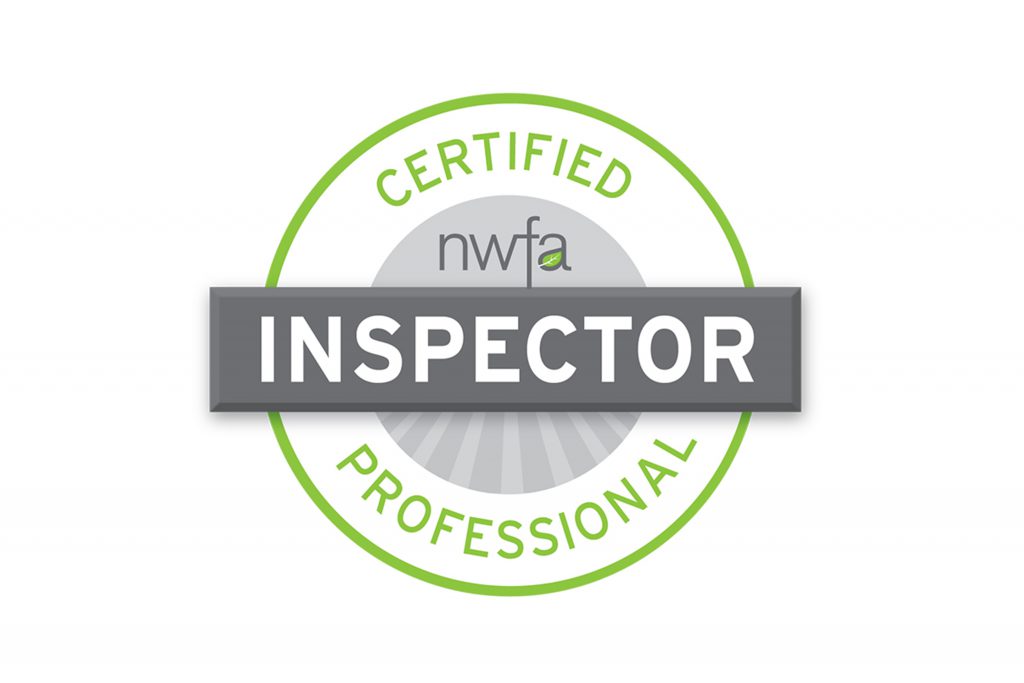 CERTIFIED INSPECTOR
Understand the framework and documentation necessary to find causes and solutions for faulty floors and write a comprehensive report. As an NWFA Certified Wood Flooring Inspector, you'll have the knowledge to ensure a floor is successfully installed, and be able to help others prevent and identify failure of a wood floor.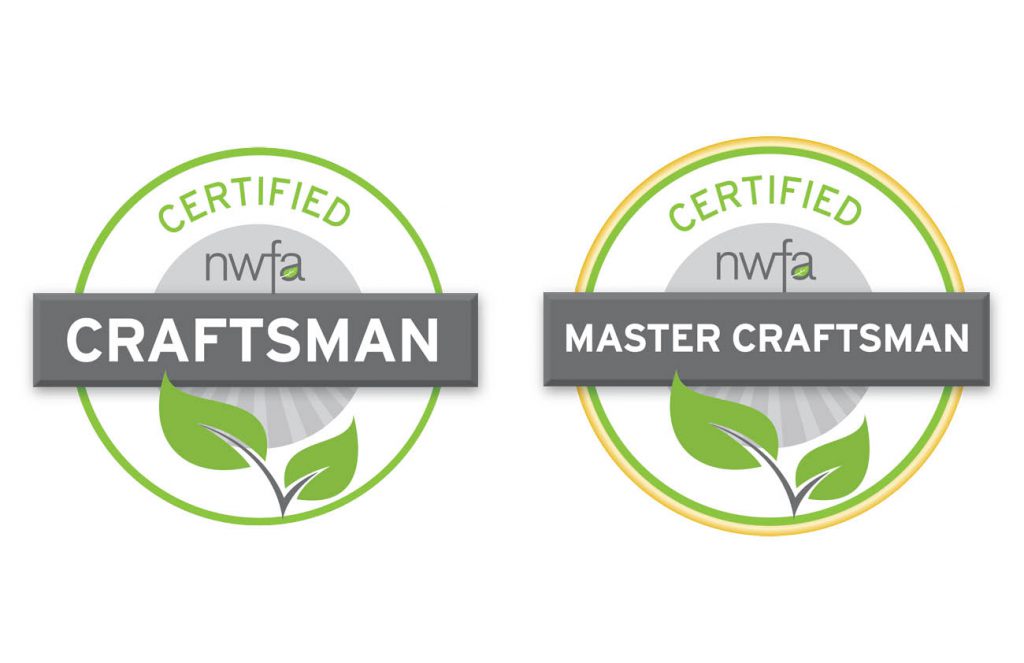 CERTIFIED CRAFTSMAN AND CERTIFIED MASTER CRAFTSMAN
Achieve the highest level of recognition with the NWFA Certified Professional program. As an NWFA Certified Craftsman or Master Craftsman, you'll have the confidence and capability to offer your customers a truly one-of-a-kind floor and experience.