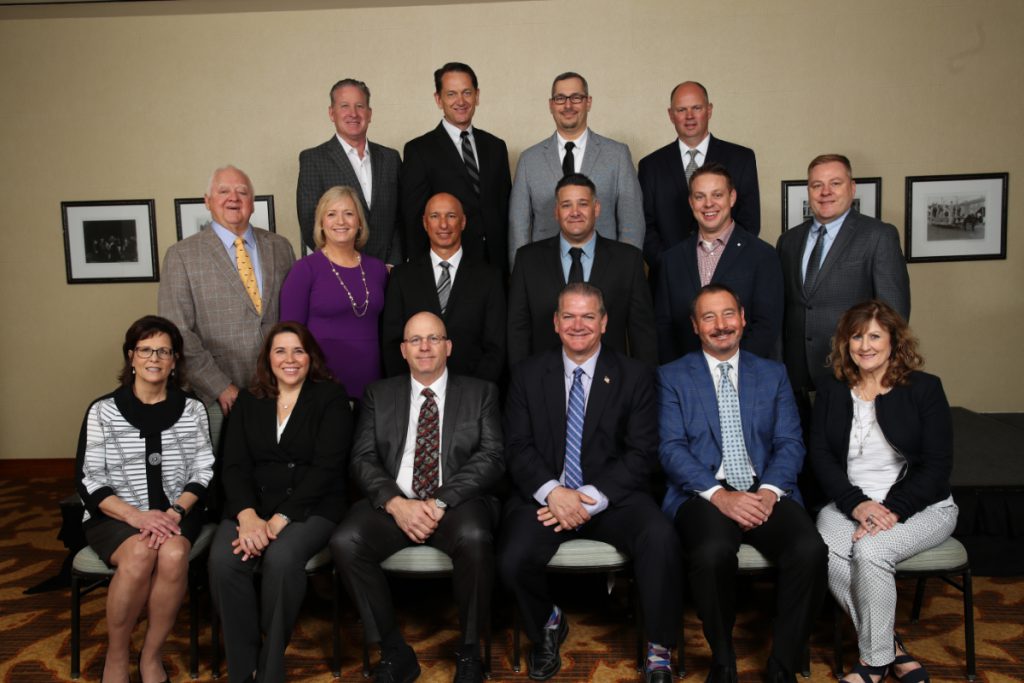 NWFA EXECUTIVE COMMITTEE & BOARD OF DIRECTORS
The strategic activities of the NWFA are overseen by the Board of Directors. The Board is comprised of members representing all facets of the supply chain. The Board is led by the NWFA Executive Committee.
Chairman
Craig Dupra
Installers Warehouse
Vice Chairman
Julie Russell
Glitsa, a division of Rudd Co.
Secretary
Mike Welch
E.J. Welch Company
Treasurer
Steve Brattin
SVB Wood Floor Service
Immediate Past Chairman
Chris Zizza
C&R Flooring, Inc.
Director
Brenda Cashion
Swiff-Train Company
Director
Dan Natkin
Mannington Mills, Inc.
Director
Barbara Titus
Sheoga Hardwood Flooring
Director
Kevin Murphy
Mullican Flooring
Director
Jesse Joyce
Middle Tennessee Lumber
Ex-Officio
Lenny Hall
Endurance Floor Co., Inc.
Ex-Officio
Greg Blanke
Boardwalk Hardwood Flooring
Ex-Officio
Brian Carson
AHF Products
Ex-Officio
Drew Hash
Shaw Industries, Inc.
Ex-Officio
Raymond Mancini
Belknap White Group