NWFA Completes 46th Home with Gary Sinise Foundation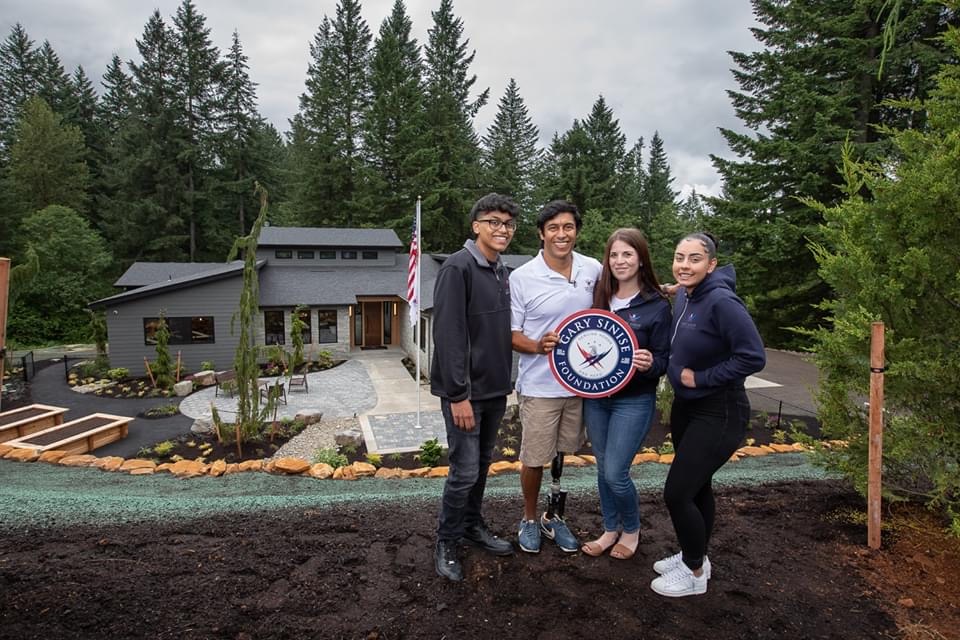 ST. LOUIS, Missouri (July 14, 2020) – The National Wood Flooring Association (NWFA) has provided flooring for its 46th home in support of the Gary Sinise Foundation R.I.S.E. program (Restoring Independence Supporting Empowerment). The R.I.S.E. program builds custom, specially adapted smart homes for severely wounded veterans and first responders. The home dedication for United States Army Staff Sergeant Rico Roman took place on July 2, in Brush Prairie, WA. Flooring for the project was donated by NWFA member Metropolitan Hardwood Floors. Installation for the project was donated by Epic Hardwood Floors.
SSG Roman joined the Army in 2001. He began his career as a gunner and, in 2006, became a squad leader with responsibility for leading two teams. While on his fourth deployment in 2007, he and his team were on a convoy mission in Iraq when their Humvee was blasted by an improvised explosive device (IED). The blast resulted in the loss of his left leg, with extensive damage to his right leg.
"Staff Sergeant Roman endured extensive surgeries on both legs, and was confined to a hospital bed for three months during his recovery," says NWFA President and CEO, Michael Martin. "Doctors initially were able to save both his legs, but eventually had to amputate his left leg above the knee due to the extent of his injuries. His right leg remains in severe pain, but he is hopeful no further damage will occur. We're honored to partner with Metropolitan Hardwood and Epic Hardwood Floors to provide flooring for his new home."
In addition to the 46 homes already completed, NWFA currently is working with its members to source wood flooring for 16 additional R.I.S.E. homes in various stages of planning and construction. Currently, 139 NWFA member companies have donated product, logistics, and installation services in locations throughout the United States, with a total value of more than $4.56 million. A list of all NWFA R.I.S.E. participating companies can be found at https://nwfa.org/giving-back.aspx.
By the end of this year, 70 specially adapted smart homes will be completed or underway through the Gary Sinise Foundation R.I.S.E. program. To learn more about the program, and how you and/or your company can get involved, contact the NWFA at 800.422.4556, or e-mail them at anita.howard@nwfa.org.