NWFA Introduces Named Scholarship to Honor Industry Veteran Paul Stringer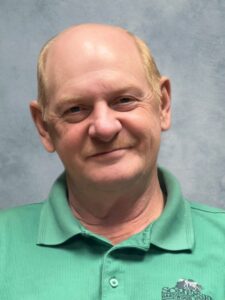 ST. LOUIS, Missouri (August 30, 2023) – The National Wood Flooring Association (NWFA) has established an NWFA Named Scholarship for Paul Stringer, who retired from Somerset Hardwood earlier this year. Stringer spent more than 30 years as a leader in the hardwood flooring industry, with the past 20 years at Somerset Hardwood. There, he led the sales and marketing efforts, growing the company from an unfinished strip mill to one of North America's largest pre finished solid and engineered manufacturers.
"Paul has been an inspiration to many of us in the industry for a long time. Behind his humble charm is a fierce competitor who always made sure to have a winning solution for his customers," says Dan Natkin, Chief Commercial Officer of Bauwerk Group North America. "Paul has the utmost respect of those who worked with him, as well as those who competed against him. This scholarship is the perfect way to honor a man who gave so much to the industry and helped many of us build careers in wood."
Collective contributions from industry members cu mulatively surpassed $ thereby fulfilling eligibility criteria for the NWFA's Education Research Foundation ( Named Scholarship, which honors those who make significant and lasting contributions to the hardwood flooring industry.
NERF was established to provide industry research and educate future wood flooring professionals. The NERF Named Scholarship program helps the NWFA keep training costs to a minimum for participants. Through NERF, NWFA offers educational opportunities like hands on training, NWFA University, NWFA Live Edge, and scholarships. Since 2014, NWFA has awarded scholarships totaling more than $ To learn more about the NERF Named Scholarship program and other scholarships the NWFA offers, visit NWFA's scholarship page at https://www.nwfa.org/scholarships.
The National Wood Flooring Association is a not for profit trade organization with more than 3,000 member companies worldwide, dedi cated to educating consumers, architects, designers, specifiers, and builders about the uses and benefits of wood flooring. The NWFA can be contacted at 800.422.4556 (USA Canada), 636.519.9663 (local and international), or at www.nwfa.org.