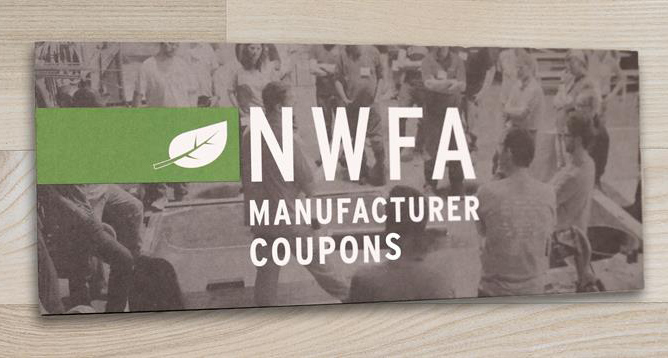 MANUFACTURER COUPONS
Choose from a list of exclusive offers made possible by NWFA member manufacturers to save money on products and services at participating distributor locations.
There are a variety of offers to meet your business needs. Take advantage of coupons like a free 5-gallon pail of wood flooring adhesive, free pair of safety equipment with a purchase, and hundreds of dollars off of wood flooring.
Once you've submitted the form, you will receive hard copies of the selected coupons via postal mail.