NWFA Completes 68th Home with Gary Sinise Foundation
ST. LOUIS, Missouri (May 31, 2023) – The National Wood Flooring Association (NWFA) has provided flooring for its 68th home in support of the Gary Sinise Foundation R.I.S.E. program (Restoring Independence Supporting Empowerment). The R.I.S.E. program builds mortgage-free, custom, specially adapted smart homes for severely wounded veterans and first responders. The home dedication for Marine Corps Corporal & Police Officer (Ret.) Sharif Muzayen took place on April 6, in St. Mary's, GA. Flooring for the project was donated by NWFA member Mullican Flooring.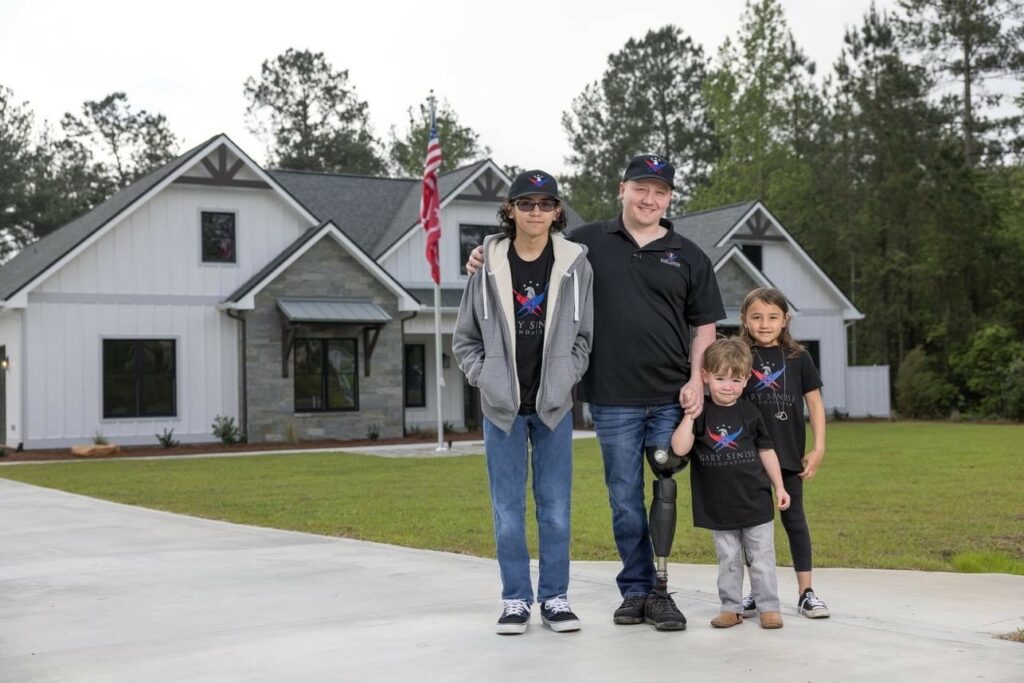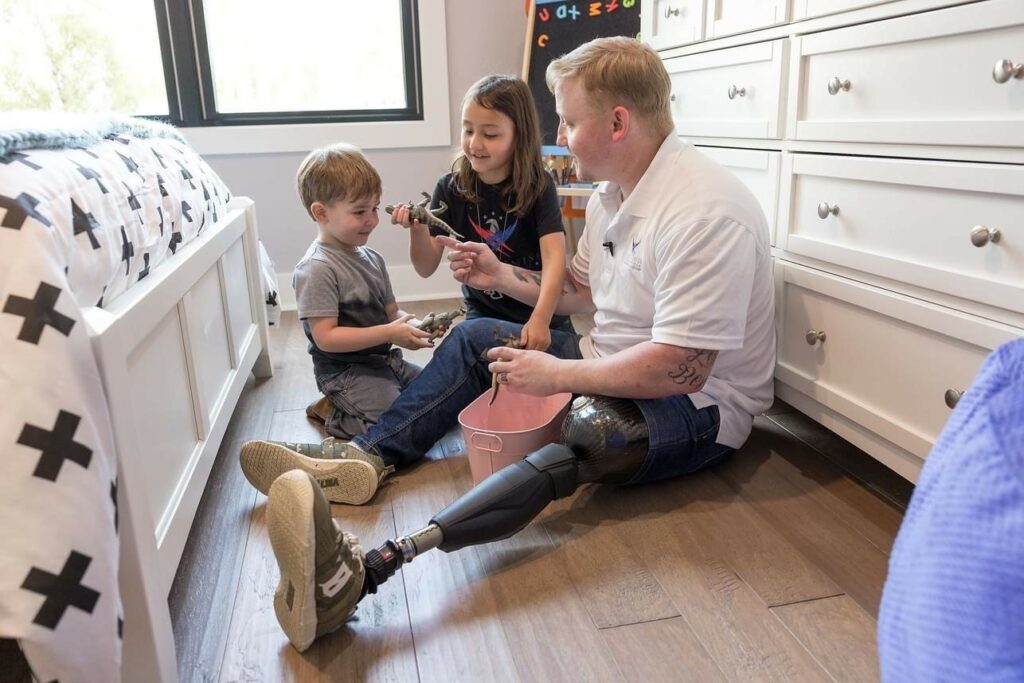 While responding to a report of a possible drunk driver in 2016, Officer Muzayen was struck by another oncoming drunk driver while pulling forms from his vehicle. The collision left him with a broken tibia, fibula, a severed femoral artery, and a brain hemorrhage. He went through two years of rehabilitation, physical therapy, and surgeries, ultimately losing his left leg above the knee.
"In addition to his service as a police officer, Officer Muzayen served five years in the Marine Corps, including a deployment to Afghanistan," says NWFA President and CEO, Michael Martin. "He served in several roles, including as a Non-Commission Officer in Charge in the Cross Unit Combat Operations Center as the liaison between American Armed Forces and the Afghan Units. We're honored to partner with Mullican to provide beautiful wood floors for his new home."
In addition to the 68 homes already completed, NWFA currently is working with its members to source wood flooring for 18 additional R.I.S.E. homes in various stages of planning and construction. Currently, 148 NWFA member companies have donated product, logistics, and installation services in locations throughout the United States, with a total value of more than $5.7 million. A list of all NWFA R.I.S.E. participating companies can be found at http://www.nwfa.org/giving-back.aspx.
To learn more about the program, and how you and/or your company can get involved, contact the NWFA at 800.422.4556, or e-mail them at anita.howard@nwfa.org.
The National Wood Flooring Association is a not-for-profit trade organization, with more than 3,200 member companies world-wide, dedicated to educating consumers, architects, designers, specifiers, and builders in the uses and benefits of wood flooring. The NWFA is located at 111 Chesterfield Industrial Boulevard, Chesterfield, MO 63005, and can be contacted at 800.422.4556 (USA & Canada), 636.519.9663 (local and international), or at www.nwfa.org.